KELP NOODLES
We at Sea Tangle pride ourselves with providing our health conscious customers with products that cater to those who are seeking alternative foods for their dietary needs
Healthy alternative and
a breath of fresh air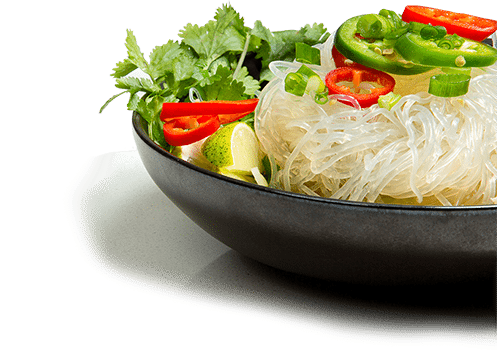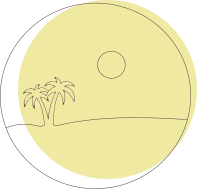 Our Story
Sea Tangle Noodle Company is a family-owned company. Our family produced the first Kelp Noodles of its kind in the market. Located in sunny San Diego, California, we are inspired daily by the beauty of the Earth and reminded to produce quality noodles for your nourishment and enjoyment.
Our family started making Kelp Noodles in 2001, producing small batches for mostly health food stores in California. Since then, we have grown tremendously, shipping all over the United States, Europe, Australia, and Canada, not only to retail stores, but to many restaurants that have added our Kelp Noodles to their menus.
Although production has grown, we still make our Kelp Noodles with the same quality ingredients, and all in San Diego.

What Are Kelp Noodles
Kelp Noodles are a sea vegetable in the form of an easy to eat raw noodle. Made of only kelp (a sea vegetable), sodium alginate (sodium salt extracted from a brown seaweed), and water, Kelp Noodles are fat-free, gluten-free, and very low in carbohydrates and calories. Their noodle form and neutral taste allow for a variety of uses including salads, stir-fries, hot broths,
and casseroles, while their healthful content provides a rich source of trace minerals including iodine, which kelp is well known for. Their unique texture completes the package, making Kelp
Noodles a one-of-a-kind healthful and tasty alternative to pasta and rice noodles. Best of all, no cooking is required. Just rinse and add the noodles to any dish and they are ready to eat!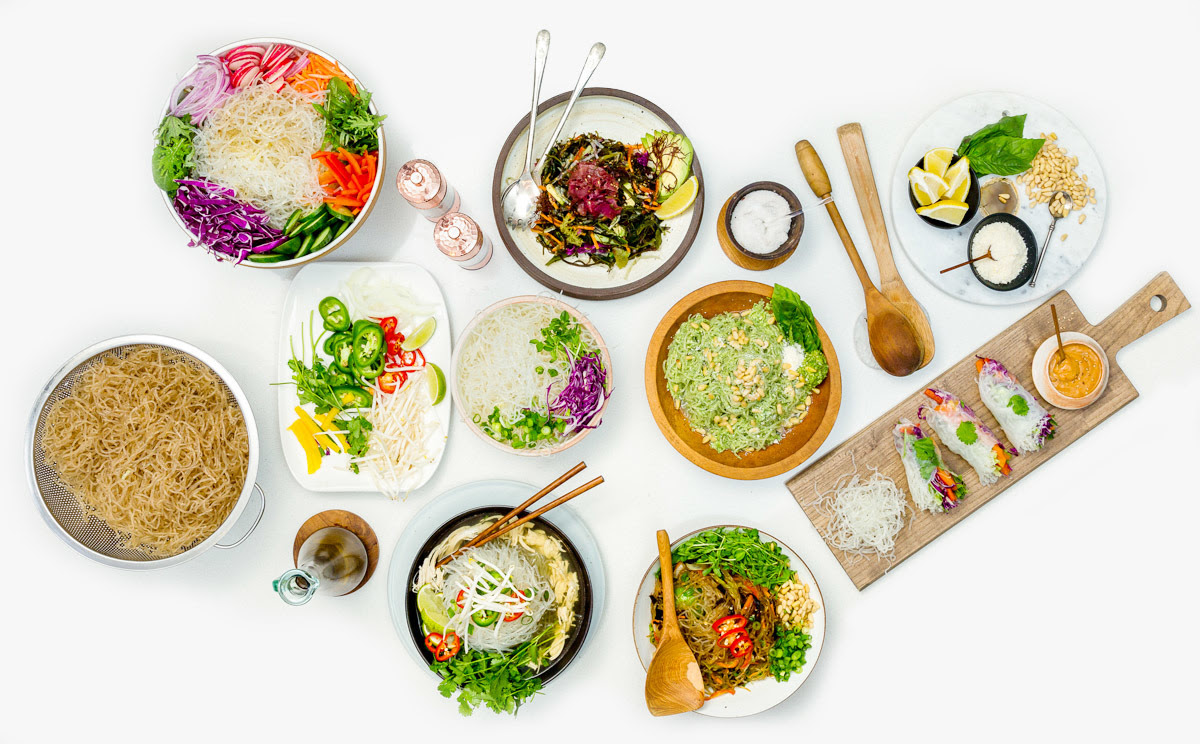 Kelp Noodles
With Green Tea
Versatile
Easy to Prepare
Ready to Eat
Neutral Taste
Low carb
Low calorie
Gluten-free
Mineral-rich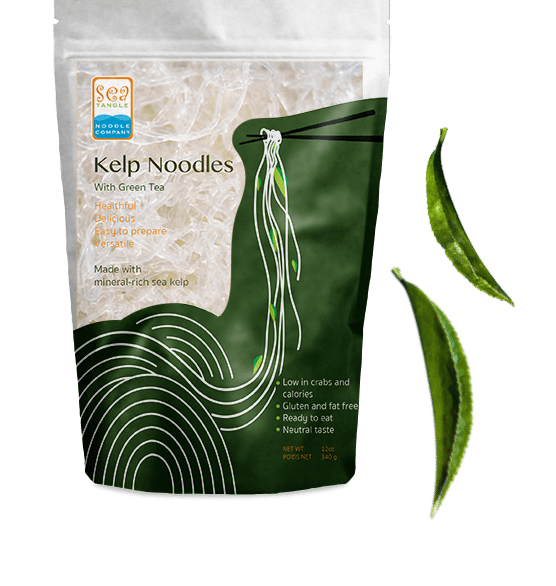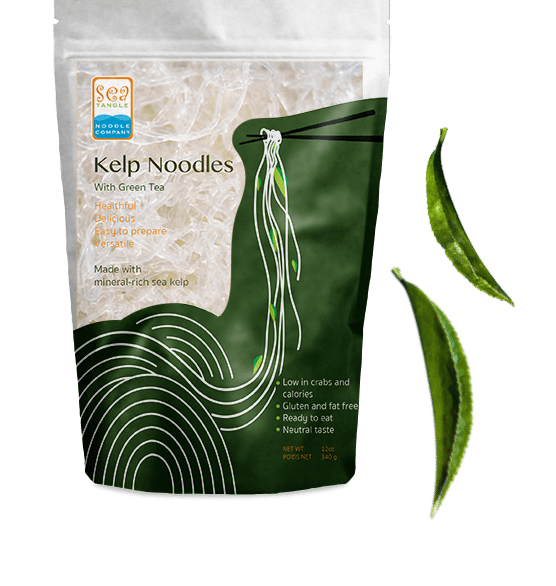 Kelp Noodles
With Green Tea
Versatile
Easy to Prepare
Ready to Eat
Neutral Taste
Low carb
Low calorie
Gluten-free
Mineral-rich



Kelp Noodles
Versatile
Easy to Prepare
Ready to Eat
Neutral Taste
Low carb
Low calorie
Gluten-free
Mineral-rich



Kelp Noodles
With Kona Berry
Versatile
Easy to Prepare
Ready to Eat
Neutral Taste
Low carb
Low calorie
Gluten-free
Mineral-rich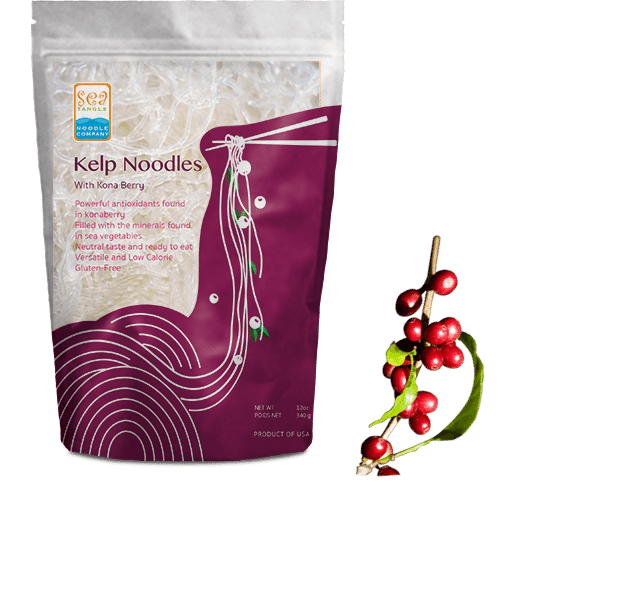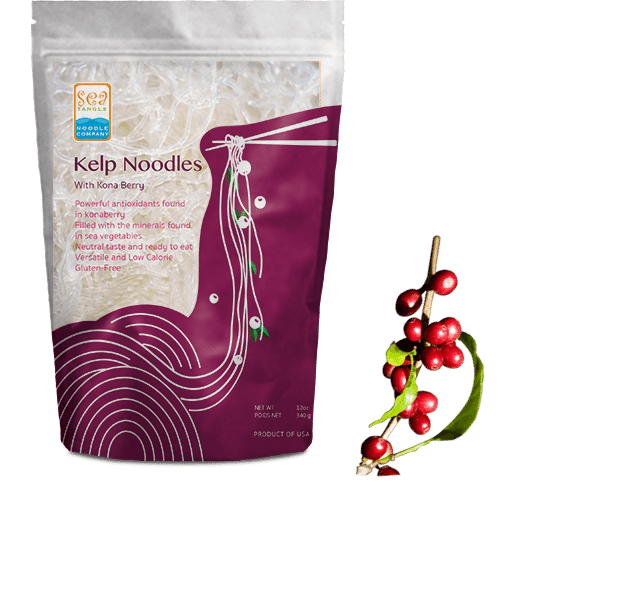 Kelp Noodles
With Kona Berry
Versatile
Easy to Prepare
Ready to Eat
Neutral Taste
Low carb
Low calorie
Gluten-free
Mineral-rich



Mixed Sea Vegetables
Versatile
Easy to Prepare
Ready to Eat
Neutral Taste
Low carb
Low calorie
Gluten-free
Mineral-rich



Kelp Noodles
with Moringa
Antioxidants and vitamins found in moringa leaves
Filled with minerals found in sea vegetabes
Neutral taste and ready to eat versatile and low carb